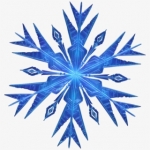 Winslow's Winter Wishes for 2020
20% off on orders purchased at Green Valley Tack in Pine Island, NY when purchasing a gift for Winslow – just mention Winslow at check-out!
At this time, Winslow is temporarily closed to visitors. If you wish to donate supplies to Winslow, please have them shipped to 1433 State Route 17A Warwick, NY 10990.
Please be sure to include a gift receipt with your items in case we receive duplicates.
$150+
Rubber Arena Footing – contact Carolyn for specifics
Donation Towards Vet Bills for Horse Care – Donate HERE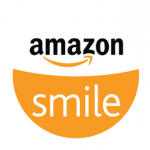 When possible, please purchase through AmazonSmile and designate us as your charity of choice:
CLC Foundation / Winslow Therapeutic Riding
Cleaning Products
Disinfectant products (spray, wipes, etc.)
Surgical masks
Nitrile gloves, powder-free
Antibacterial hand soap
Hand sanitizer
Bleach
Contractor garbage bags
Paper towels & toilet paper
Dishwashing soap
Laundry detergent
Garden Supplies
Weed wacker
Gardening tools
Weed killer
Top soil
Plants
Mulch
Seeds
Plant food
Gardening gloves
100 ft. flexi-hose
Seedling starter pots
Small Animal Supplies
Probiotics
Chicken food
Goat food (pellets and sweet)
Chicken dust bath (Diatomacious Earth)
Meal worms
Trough water heater
Sticky-backed sand paper (for ramp)
Office Supplies
Dab'N Seal Envelope Moisteners
Dry erase markers (chisel & fine tip)
Dry erase markers
Postage stamps
Copy paper (letter, legal, 11″x17″)
Office tape
Duct tape
Shipping tape
Manila folders
Pens / Pencils
3-hole puncher
Post-it notes
Binders (all sizes)
Rubberbands
Highlighters
Staples
Paper / Binder clips
Adobe Photoshop
Horse Supplies
Shampoo
Epsom salt
Fly masks
Bell boots
Saddle pads
Bitless bridles
Bitted bridles
Lead ropes with strong clips
Nylon breakaway halters
Waterproof blankets
Saddles (med, wide, narrow, dressage)
Saddle soap
Large sponges
Medical Supplies / Care
Animal Communicator and Equine Reiki Sessions for our Horses
Orthohoof treatments
Vet wrap
Vet antibiotic cream
Cotton roll
Diapers
Betidione
Thermometer
Stethoscope
Razor blades
3 gal. stainless steel buckets
Surgical scrubs
Exam gloves
Excalibur & full-length arm gloves
Polo wraps
Face shields (fabric)
Barn Supplies
Rubber arena mulch
Wheelbarrows (1 & 2 wheels)
Black and Decker Large Corn Brooms with Foam Padding
Salt block holders
Washer & dryer (commercial)
Snow shovels
Ice melt
Muck rakes
Corral panels (round pen)
75 or 100 gal. stock water tanks
Outdoor hay savers
12 ft. galvanized steel gates
Plastic garbage cans
Power washer