Our volunteers are the foundation of Winslow. We rely on their generous time and energy to help change the lives of our riders. Volunteers assist our riders during weekly lessons, groom horses, help us maintain our facility and much more! If you are interested in contributing your time, we welcome you to join us! No horse experience is necessary, just a love for people & all animals alike.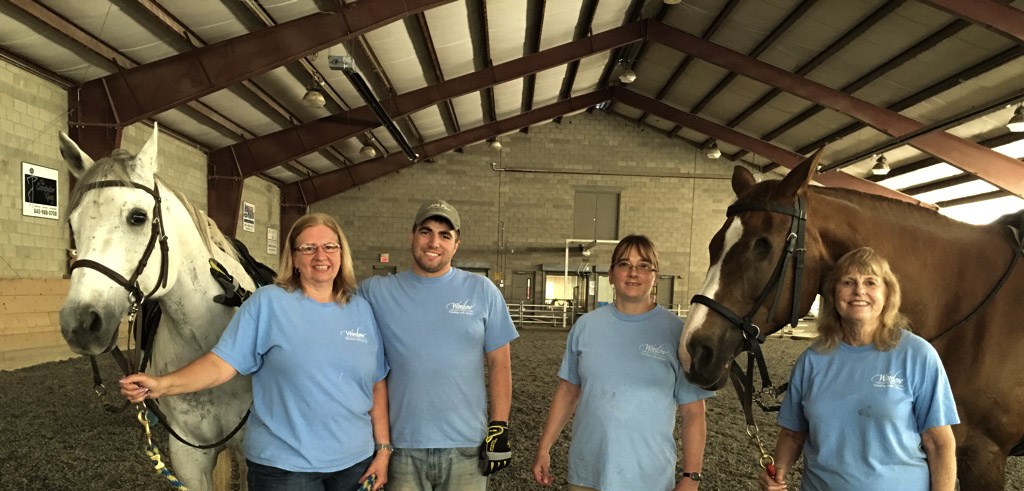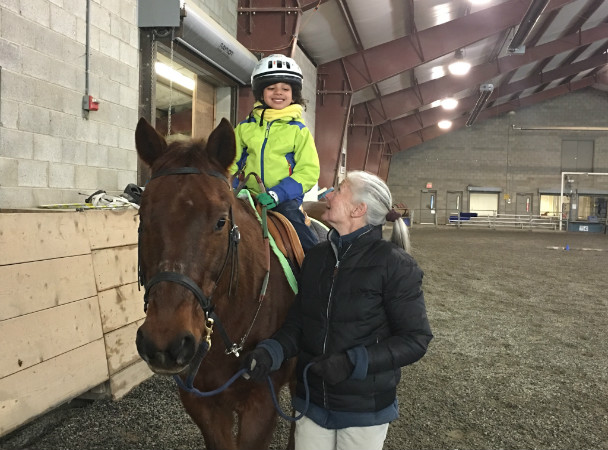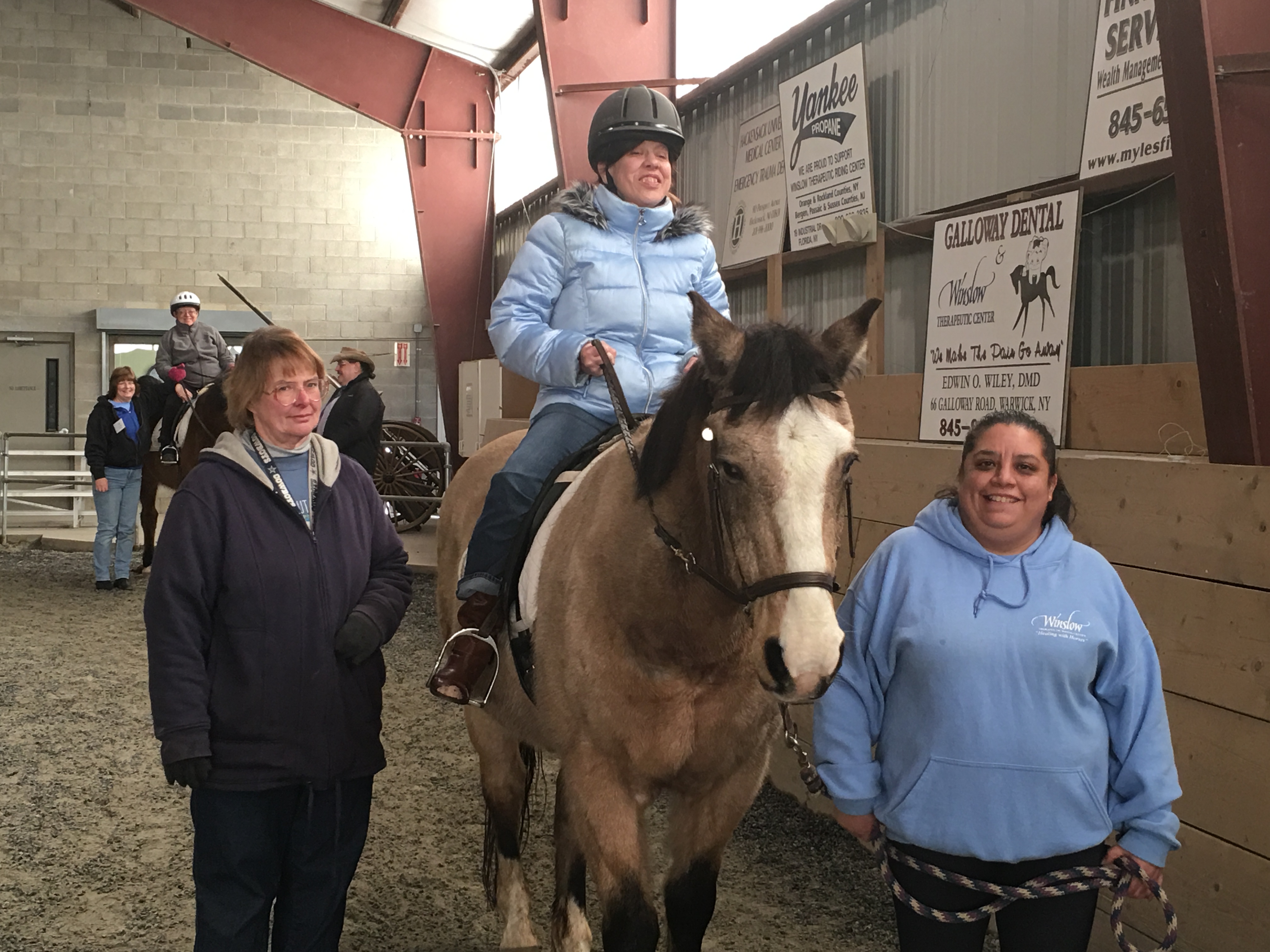 Special Events, Fundraising & Office Volunteers
Horses aren't your thing? We are always in need of volunteers who have a variety of professional and office administration skills to help with fundraising and special events.
Horse Leaders, Side Walkers & Groomers
Volunteer roles consist of a horse leader who guides the horse, side walkers who focus on the rider and groomers who prepare our horses for lessons. Volunteers interested in leading & side walking should be in relatively good health. A fair amount of walking and sometimes running is required. 
Facility Support Volunteers
Operating with a small, full-time staff, we rely on our volunteers for general maintenance, repairs and improvements of our facility to keep our building & equipment up-to-date. We are always in need of carpenters, electricians, landscapers, gardeners, painters, mechanics and more!
Business and Organization Volunteer Days
Each year, businesses and groups throughout our community come together to volunteer with us for a day. Tasks have included painting, cleaning our facility, tending to our garden, trail upkeep, office work, and much, much more! Have an idea? We would love to hear from you!
Meet our age requirement. All volunteers must be at least 14 years old.
Complete our Potential Volunteer Candidate Questionnaire.
Download and complete our Volunteer Application and return to Winslow.
Attend our volunteer orientation and additional trainings, depending on the role you select.

Please note: Completing trainings does not guarantee that you will be assigned in that role. Trainings are hosted to assess an individual's ability to perform the role and you must be approved by the training facilitator to perform the functions of the role independently in the future.

We look forward to meeting you!
Contact our Volunteer Coordinator at (845) 986-6686 or volunteer@winslow.org for additional steps in the process to becoming a volunteer at Winslow.