Here at Winslow, our four-legged healers are indispensable. Without them our programs would fall apart. All of our horses have special stories and have been donated to us or are on free lease. These gentle giants love attention, have great ground manners and are very tolerant of their surroundings and our riders.
We are always looking for new herd members to join our program. For more information or to donate a horse, please click HERE.
Photographs courtesy of Luz P. Lopez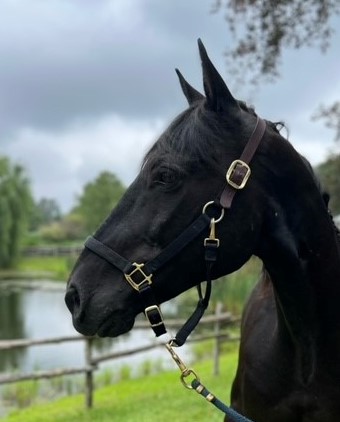 Miller, a Quarter horse and Percheron mix, came to Winslow from Kentucky.  He had been and trail horse, a therapy horse and he also babysat injured Thoroughbred babies before he arrived in March in 2023.   We were lucky enough to have had him with us for six months where he excelled as a mounted and unmounted therapy horse,  sharing his kind soul and steady feet. He lived out an amazing few months with his Winslow Family where he was spoiled and cared for unconditionally.  Unfortunately, past injuries became painfully troublesome and he passed away August 7th, 2023 with his favorite staff members by his side.