In addition to adaptive and traditional lessons, Winslow offers a number of year-round programs including our Adult Day Program, Visiting Classrooms, Winslow's Incredible Teen Helpers (W.I.T.H.), educational events, as well as instructor training for those looking to become a Certified PATH Intl. Therapeutic Riding Instructor.
Adult Day Program
Winslow's Adult Day Program offers a place for participants to come and experience each weekday at our facility. They will participate in a variety activities that will enhance their quality of life and provide them a therapeutic outlet. Click HERE for more information.
Day at the Barn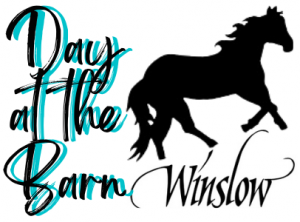 For Ages 7-12! Day at the Barn is a unique and fun-filled way to spend the holiday breaks away from school! Little horse lovers will participate in group horseback riding lessons, learn unmounted horsemanship skills, engage with a variety of barn animals, play games, enjoy craft time, and join in on a number of other activities around the barn! Sign up for one day or as many as you'd like! No horse experience required, everyone learns at their own pace! THE FINE PRINT: Day at the Barn is offered to ages 7-12. See registration form for current dates. Limited spots available. Cost is $60 per day per participant. Refunds require doctor's note. Call (845) 986-6686 for availability  OR CLICK HERE FOR REGISTRATION
Upcoming 2022-2023 dates: 9/26, 10/5, 10/10, 11/8, 11/11, 12/27-12/30, 1/16, 2/20-2/24, 4/3-4/7, 6/19
Tiny Trotters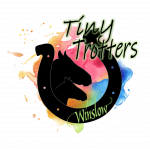 For Ages 2-4! Is your toddler running you in circles!? Stop those tiny legs in their tracks and put them on a horse at Winslow's newest, one-of-a-kind experience designed specifically for toddlers and one adult of their choosing. Two tracks available, Curious Colts and Saddle Sprouts. Curious Colts is where to start learning how to groom a horse and getting a taste of riding. Once you have complete Curious Colts, you may sign your tot up for Saddle Sprouts which focuses more on learning riding skills. Cost is $160 for one tot and one adult (age 18+) – adult can be dads, moms, aunts, uncles, grandparents, siblings, or legal guardians); additional $20 for second adult. Refunds require doctor's note. Call (845) 986-6686 for availability!
Visiting Classrooms
Winslow's Visiting Classroom program offers your school the opportunity to bring your whole contained special education classrooms or community groups to Winslow once a week to enhance your special education program. For pricing and more information regarding this program, click HERE.
W.I.T.H.
Winslow's Incredible Teen Helpers (W.I.T.H.) is a youth group made up of young adults (ages 13-18 or those who have participated in a Winslow leadership program) looking to make a difference in the community. For more information regarding W.I.T.H., click HERE.
Instructor Training
Click HERE for information on how to participate in our instructor training program towards your PATH Intl. certification.
Educational Events
There are no educational events scheduled at this time. Please check back at a later date!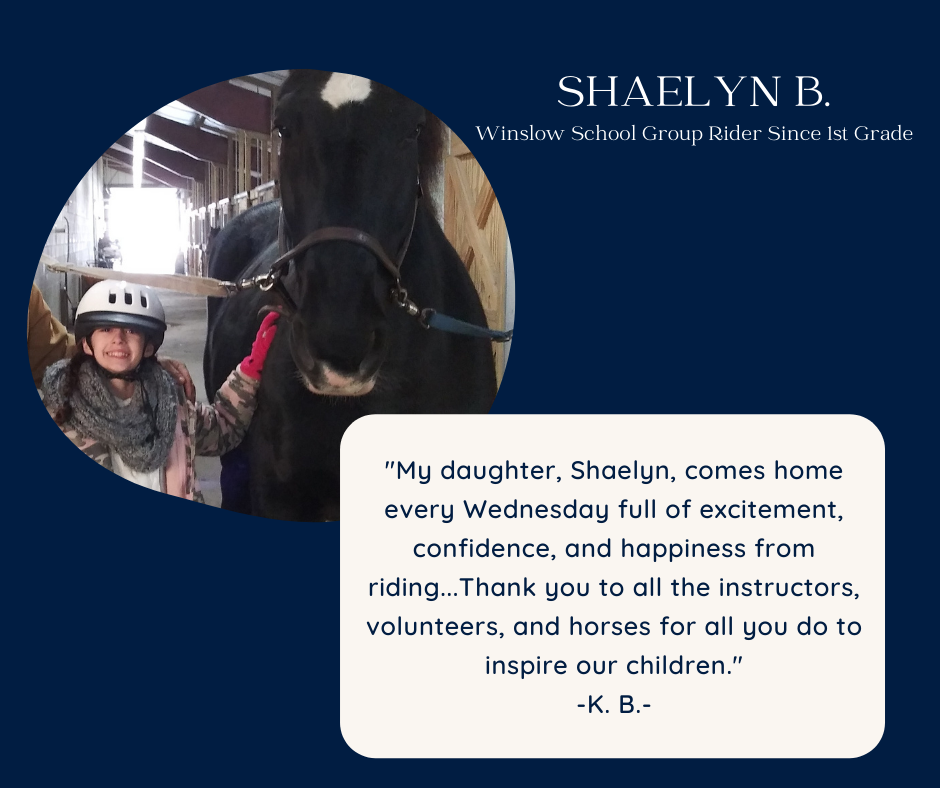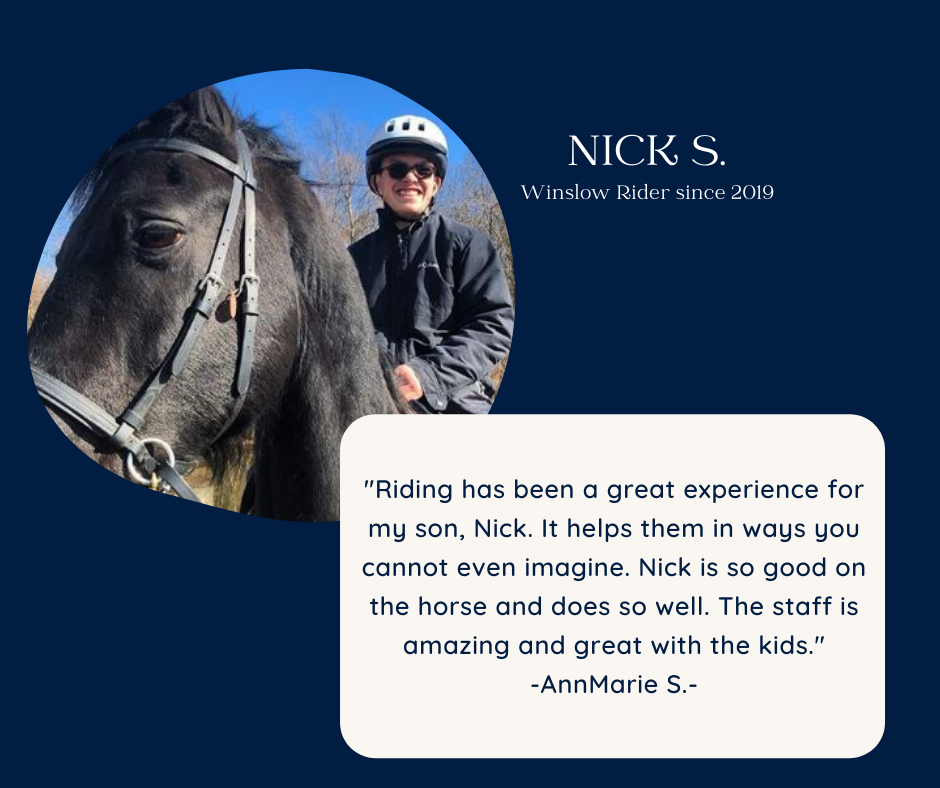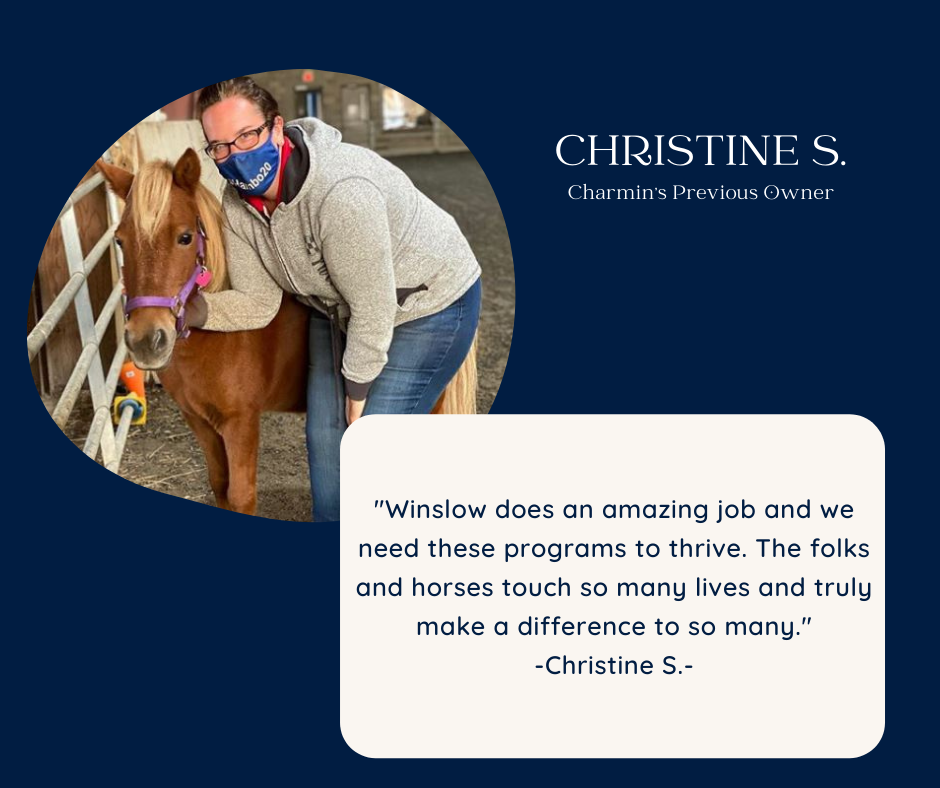 Looking for Something Different!? Winslow offers a number of different options for adults and children alike! Click below to find out more about our unique offerings!